---
How To Contact Us
By Phone:
(727) 799-8222 (Office)
(727) 430-0022 (Mobile)
By Fax:
(727) 796-8222 (Fax)
By e-mail:
e+53BGUQZb+v+esH1gaWGiFaUCl5TmdY21QFKc2zaCA=
Address:
Tampa Bay Appraisal Company
1945 Northfork Cir
Clearwater, FL 33760-1250
---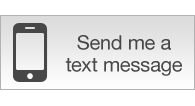 Contact Us

---
We are always available by phone.

Office phones are routed to cell phones when we are in the field or after hours.

Usually we are available on weekends too.

Send a text message by using the
Mobile Notification
link above.

If you don't have Email, just use the
Send us a message
button on the top left of this page.